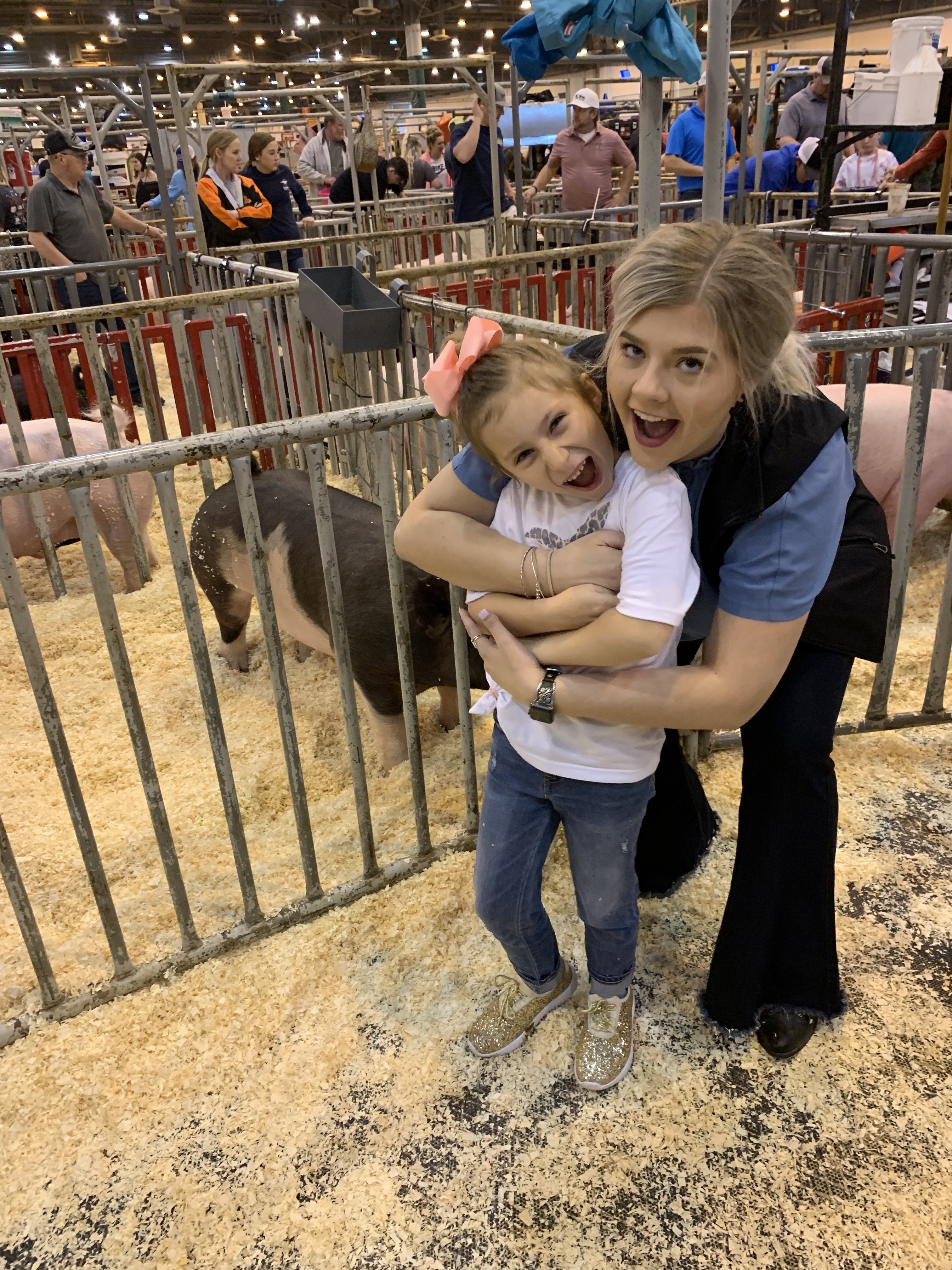 Global Ag Network is excited to offer another college student a chance to work with the network and help our business grow and flourish. Ashtyn is joining the team and will be helping with all the network podcasts, focusing quite a bit of her time on learning to host with Ag News Daily. Ashtyn is also a photographer and will be helping Global Ag Network grow our visual footprint; her portfolio can be found here. Find out more about this summer's intern, Ashtyn Carr.
University: Texas Tech University
Major: Agricultural Communications
Year in School: Senior
Hometown: Prosper, TX
Tell us about your family/farming background: My dad put a pig whip in my hand as soon as I learned how to walk. I started exhibiting commercial swine when I was four years old. My dad and I would spend countless hours in the barn together. When I was in the sixth grade, I started showing cattle. In high school, my stepmom was my agriculture science teacher and FFA advisor. So, my family was very involved within the industry in a variety of ways.
What do you love about agriculture?: It's the people that make this industry so great. Being able to connect with people through my passion for agriculture brings me joy. I'm proud to be apart of a community of agriculturists, leaders, innovators, and professionals.
Favorite sector to learn/discuss in agriculture: With my background being in animal agriculture, I love to talk about production. Though I am not as experienced in crop production as I am in animal production, I love to keep up with new advances within the production sector.
What are you most looking forward to this summer as the Ag News Daily/Global Ag Network Intern?
I'm excited to get exposure with industry leaders and grow as a communicator. Podcasts are an interest of mine. So, I'm excited to see how the agriculture industry implements this technology.
What made you decide to intern for AND/GAN?
I wanted to have a unique opportunity. Unlike the average internship, working with AND/GAN provides me the chance to work with industry leaders and connection with them on a daily basis. Likewise, I wanted to get more experience working on podcasts.
What else should our listeners know about you?
Other than working in the barn and writing about my favorite things in Lubbock, I enjoy spending my time with my six sisters, teaching children's gymnastics, watching reality tv with my roommates, and traveling anywhere my Chevy Silverado can take me.
LISTEN FOR ASHTYN ON THE AG NEWS DAILY PODCAST THIS SUMMER, AND CONNECT WITH HER ON TWITTER @ashtyn_carr